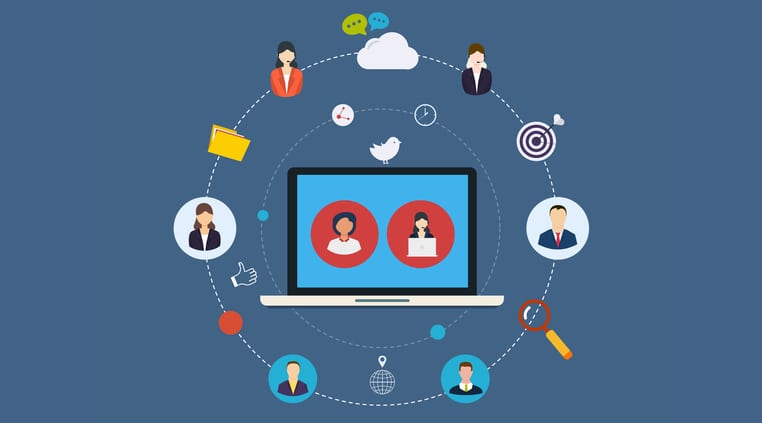 How Strong Values Can Attract and Retain Talent
Strong values and culture is one of the most key factors to build the best possible team in an organisation. Strong values in a company is established by the fact that how companies are moving in new directions in terms of work ethos on a daily basis. If in a company there is learning from your employees and understanding their needs and attitudes then the strong values will surely be there and it will be embraced by everyone in that company too. Now, strong values can attract and retain talent also. How? Well, let us see through some points.
People in leadership positions have touch base with employees
It is very important that each employee in a company feels that they are part of the family. This is ensured by people in the top and leadership positions in the company when they exhibit such things out of choice. In such companies employees feel they have an important place in the organization and thus they actively contribute for the growth of the company. New talents are attracted towards such companies and existing ones don't want to leave the work place.
There is work-life integration vis-à-vis work-life-balance
People in corporate world always struggle to strike a balance between work and life. So, companies where people who are working feel that they are actually able to integrate work and life rather than always doing the balancing act between the two, always will have happy employees. In such companies where this value is practiced will surely be able to attract more talents. People working there would enjoy working and would have no reason to leave the company especially for this reason alone.
Good values spreads and sticks
If good and strong values are followed in a company, then words about it spreads fast not just within the company but outside too. It is recognized by everyone working in the company and when they meet outside stake holders they leave a strong impression upon them as well. People inside the company enjoy such values and want to work there happily. Talents outside hear good things about such company and want to join such companies.
Employees trust and take ownership
In a company where environment of trust is established then employees no more see things coming from top with suspicions. They trust the intention and start taking ownership on their own. Where there is a trust culture, employees naturally gravitate towards behavior which reflects that they are taking more ownership. Hands-off kind of leadership will create space for employees to engage more. Thus they will work harder and boost culture. This makes people stay in the company and new people wishing to join the company.
Letting the strong values sink in new employees
Newly joined employees need time to get immersed with values and culture of the company. A company with strong values allows this to happen naturally rather than imposing upon new people. Thus they also keep the hiring process slow because they spend great time upon each individual before they hire them finally for the company. This helps in ensuring that there is a fit between the organizational values and the new employee coming in.